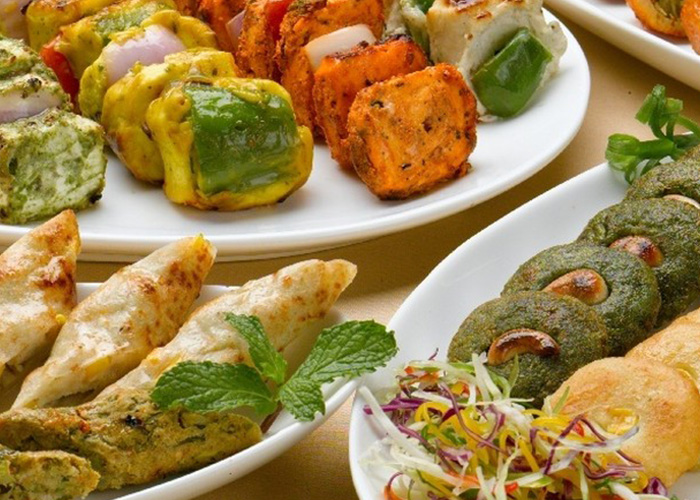 The name itself triggers the taste buds for most of the people. The combination of different aromatic spices with the raw smoked vegetables is sure to tempt even fussy eaters!.
Tandoor Platter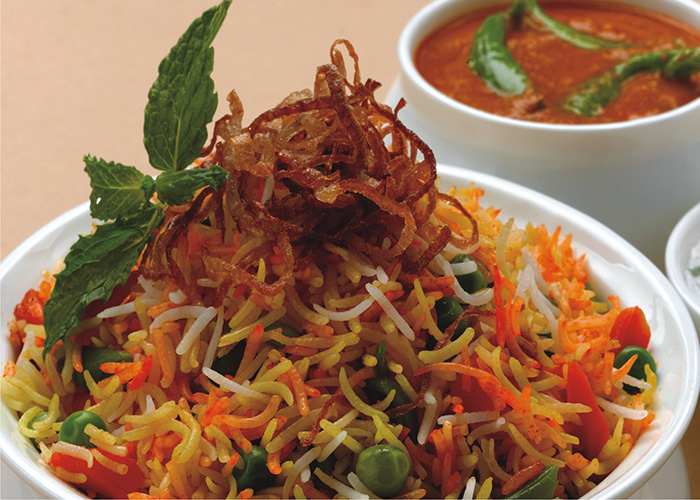 Low Cal Biryani...There could hardly be a better way to pamper your taste buds. Try this delicious biryani when you're longing for some tasty and spicy food. Cooked with minimal oil and aromatic spices, this vitamin A, iron and calcium enriched biryani is an all-in-one meal by itself.
Veg Biriyani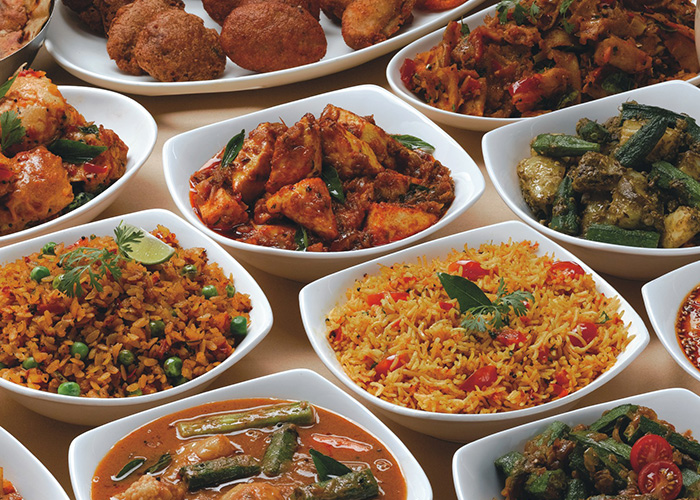 Selection of finest Sindhi delicacies served just the right way you like.
Sindhi Jo Swad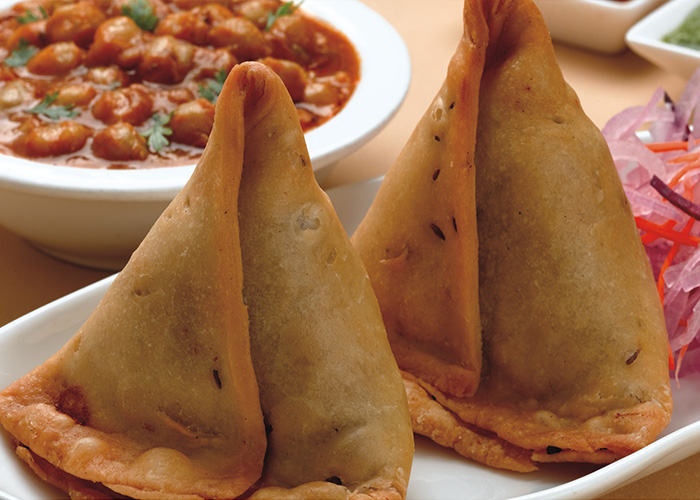 Finely spiced vegetable pastry served warm with tangy chickpea curry
Samosa Ragda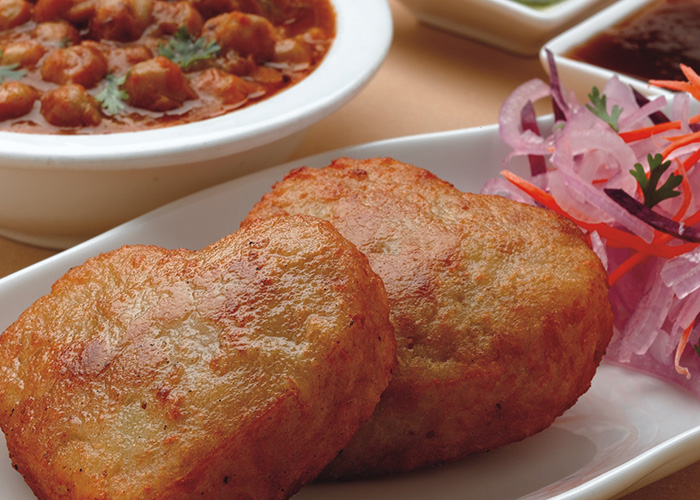 This irresistible snack of potato patties with thick lentil gravy, garnished with sev and onions, can even serve as meal by itself! the stuffing is a little spicy, but complements the blandness of potatoes well.
Ragda Pattice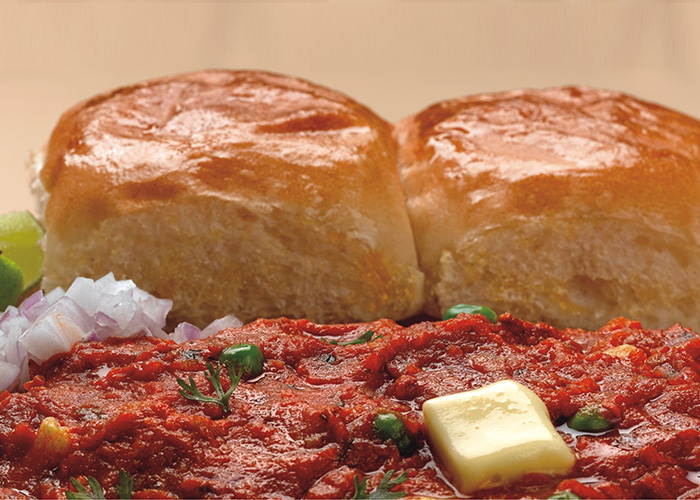 Pav Bhaji is a popular Indian fast food dish from Mumbai. This is truly an innovation that arose out of the necessity of providing a nice hot meal in a hurry and one that tickles the taste buds. It is a mixed vegetable curry with a special blend of spices that you can find in any grocery store.It is served with Pav (buns) instead of roti. This dish made its way from street food to restaurants and slowly became popular all over India.
Pav Bhaji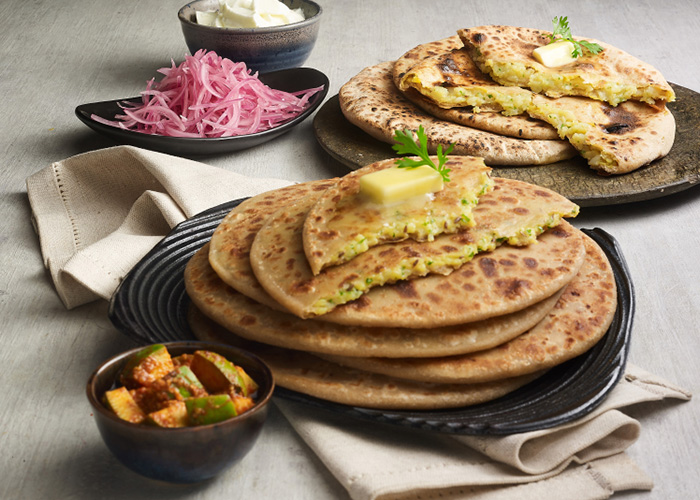 Parathas made from healthy and yummy stuffing of low-fat paneer, sprouts and carrots. Rich in protein, fibre, vitamin a and b complex, a scrumptious treat awaits you!
Paratha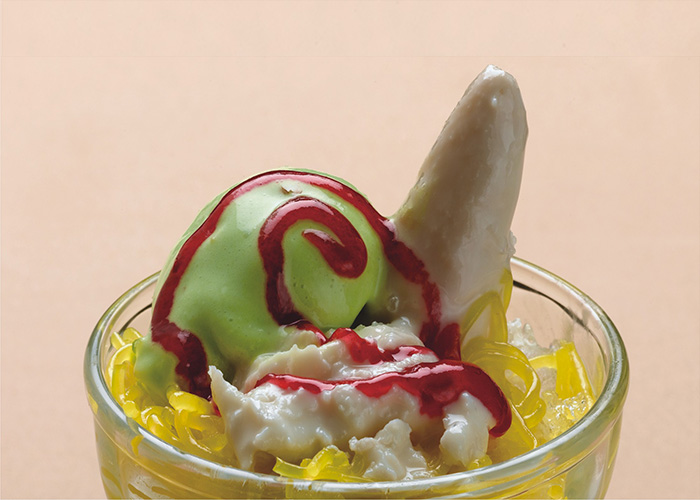 The indian version of popsicle aka kulfi sums up taste of home.Kulfi is nothing but a frozen,unchurned milk based dessert in numerous flavors like cream [malai] pistachios,rose, cardamom and saffron.
Kulfi Falooda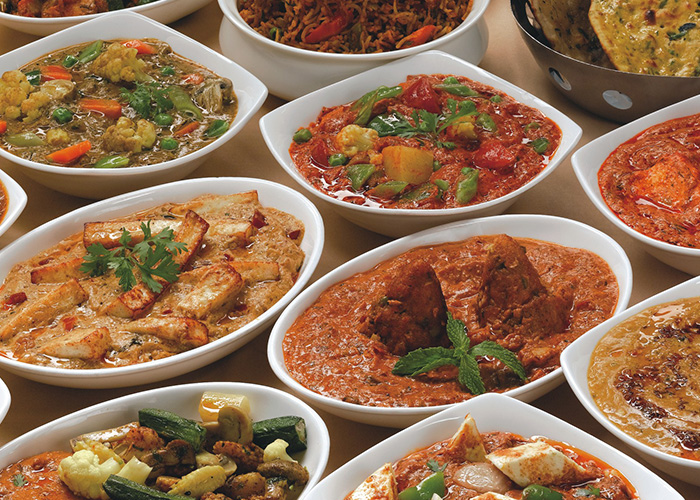 Selection of Finest Indian main courses rich in flavour and taste.
Indian Set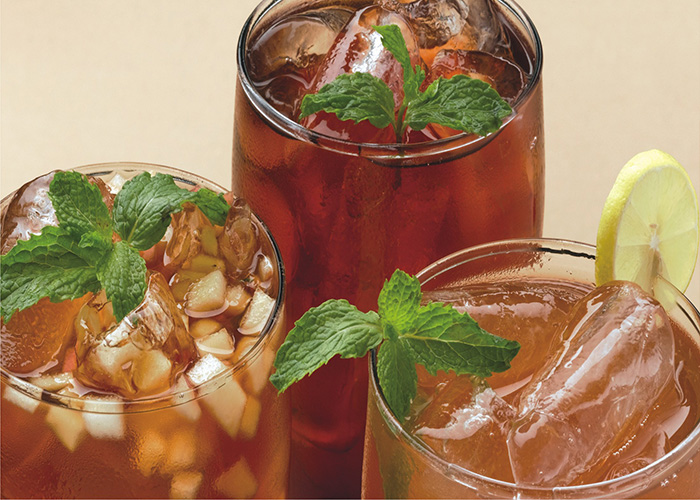 A tall glass of iced tea, dripping with condensation, accessorized by a lemon slice is an icon of relief from summer heat. A kind of oasis in a glass. If you're an adventurous tea lover, you might try branching out beyond the traditional sun tea this summer. The recipes put a spin on iced tea, but the distinctive flavor of tea is still recognizable.
Iced Teas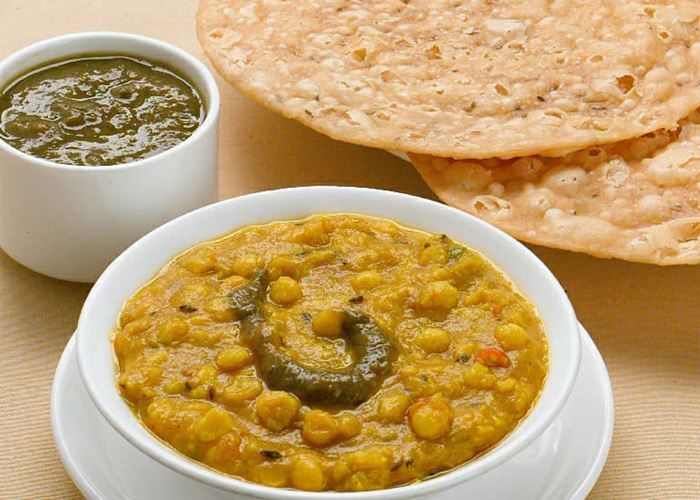 Dal pakwan is made up of simple cumin, chilli and coriander flavoured chana dal and crisp, deep-fried maida pakwans, a kind of flatbread that is slightly thinner than a puri.This will add to a variety in the breakfast menu for your family members.
Dal Pakwan
This dish is a home run with kids and adults alike. Vegetable grill sandwiches, one sandwich is definitely enough to feed two hungry mouths! what more can you ask for than a double- decker sandwich made of three triangular slices of bread piled with veggies? stalls near colleges grill at least 15 to 20 sandwiches before the lunch break, and they vanish within seconds!
College grill sandwich with fries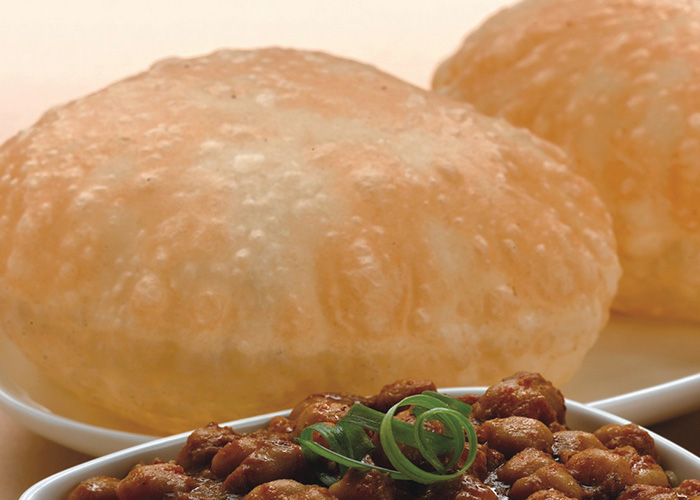 The perfect companion for Chole (chickpeas curry), a popular North Indian dish, Bhaturas are best eaten as they are made and piping hot.The chick-peas is liquidy and the bread much better than the curry.
Chole Bhatura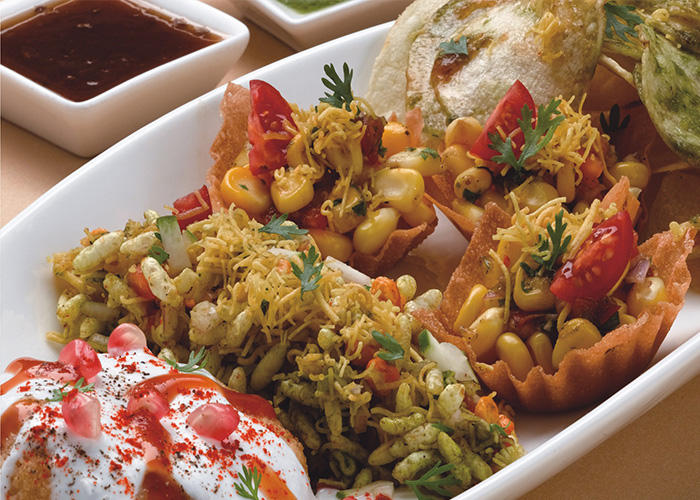 Mumbai people grew up loving eating those mouths watering street chaats since childhood more than anything in this world. These are extremely tempting, alluring to eater in satisfying hunger. jhatpat to make and chatpat to taste
Chaat Platter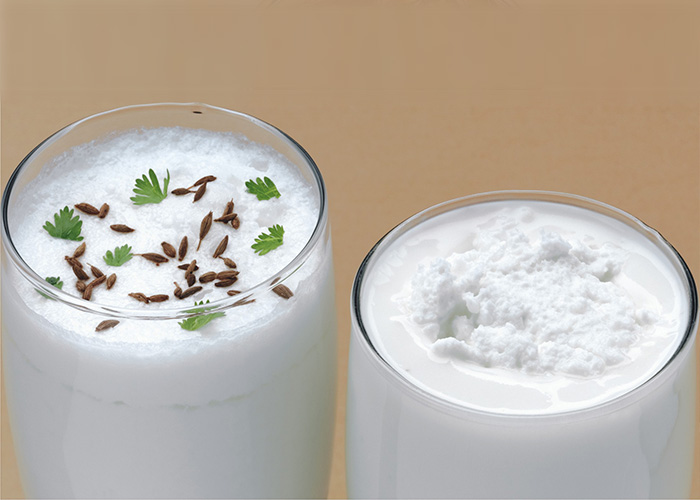 A very refreshing drinks that soothes your digestive system. Thick curd is blended with chopped pudina, black salt, sugar, jeera and ice and served in chilled classes topped with fresh sprigs of mint. Deliciously cool! This lush, creamy drink is sure to impress whoever you make it for! It is a terrific summer thirst quencher!.
Chaas & Lassi with rose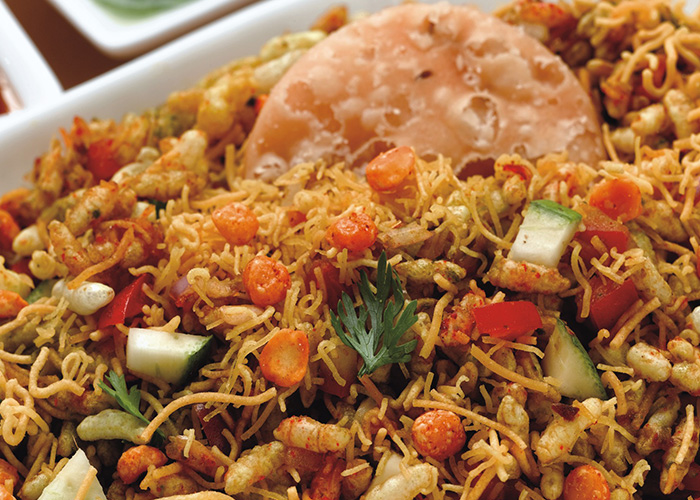 This is the most commonly sold chaat in the streets of Mumbai. Almost every street has its own friendly bhelwala with his inimitable blends of chutneys and masalas. Bhel is a delectable combination of papadis, puffed rice, sev, onions, potatoes, raw mango and chutneys. The proportions of the various chutneys can be changed to adjust to your personal preferences. Toasted puffed rice makes bhel more crispy. The puffed rice, sev and papadi and refrigerate or freeze the chutneys, you can rustle up a heavy snack in a jiffy for your hungry kids returning from school.
Bhel Puri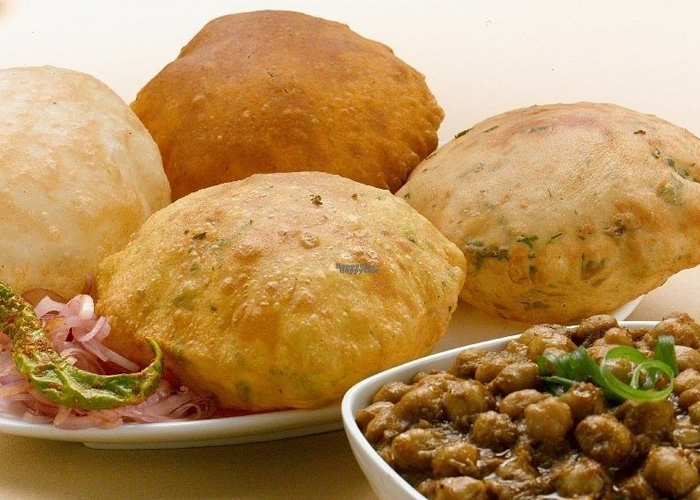 The batura completely covered the platter with the other dishes peeking out under it.The batura is quite sweet with a thin, crispy shell and a softer inner layer and quickly deflated when rip you first piece.
Bhatura Platter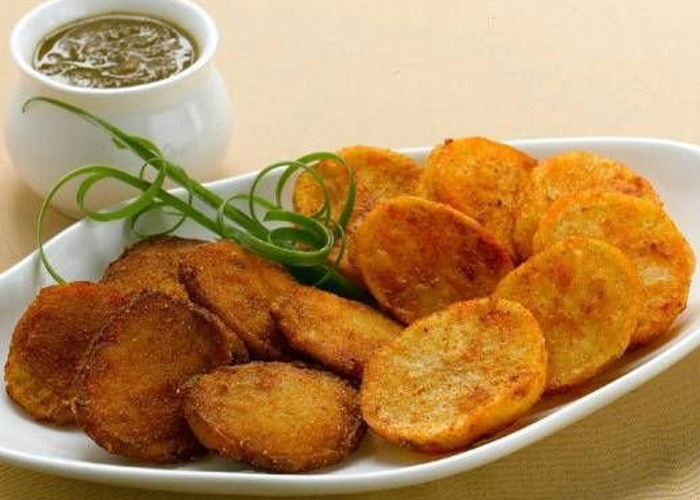 Potato / Arbi crispies sprinkled with special spices. A great start to the meal.
Aloo Arbi Tuk